Significant Tree Register
---
Discover the Remarkable World of Trees!
Rekindle Childhood Memories: Remember that favourite childhood tree where you and your friends climbed or pondered about life? Some trees have stood the test of time, witnessing more than we can imagine.
Why are trees important?
Uncover the Historical Links: Trees are not just natural wonders; they are living records of our past. They enrich our surroundings, be it urban landscapes or serene streets. The Vitality of Trees: Trees are essential for our overall well-being, contributing to our health and mental wellness. Safeguarding them is crucial for our environment and wildlife. Nature's Healing Touch: Studies show that reconnecting with nature has profound benefits, reducing stress and anxiety while boosting social and mental health.
What is a significant tree?
Preserving our Heritage: Just like historic buildings, trees hold immense cultural significance. We believe they deserve the same protection and reverence.
Diverse Significance: Significant trees come in various forms, such as ancient remnants of the bush, legacies of early settlers, sacred trees of First Nations people communities, vital landscape or streetscape elements, and memorial trees honouring remarkable individuals or events.
Join Our Mission: Together, we can strive to conserve trees and protect our natural environment. As active participants in the National Register of Significant Trees project, we raise awareness about the importance of these majestic beings in our communities.
The Register includes some special Queensland trees of significance: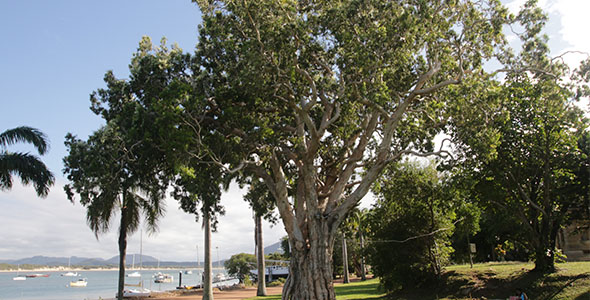 Weeping Paperbark Tree
---
Unveiling Cooktown's Treasured Tree: A Local Gem with Historical Significance!
Located in Cooktown, this remarkable tree holds scientific, social, historic and aesthetic importance. A rare single-trunked mature melaleuca, it stands as a valuable landmark, enriching the historic park on the Endeavour River. This tree connects us to Captain James Cook's legacy when the Endeavour breached here in 1770. Join us in preserving this iconic treasure and celebrating Cooktown's heritage.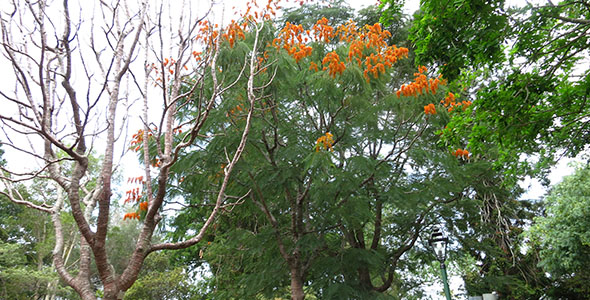 Colville's Glory
---
Colville's Glory at Brisbane City Botanic Gardens!
Hailing from Madagascar and Mauritius, Colville's Glory is a native species name after Sir Charles Colville, a former governor of Mauritius. These magnificent trees stand as exceptional examples of their species, enhancing the landscape of the historic gardens. Their strategic placement within the main entrance and around the iconic circle of Royal Palms makes them a sight to behold. Witness their breathtaking beauty during the flowering season, where vibrant blooms attract flocks of rainbow lorikeets. Come and witness the splendour a true celebration of nature's wonder and historical significance.